Turkish Energy Minister Taner Yildiz has called the situation inside the Soma mine "worrisome" and said rescue efforts "must be completed by the morning."
"Time is working against us," Yildiz said, adding that some 400 rescuers were involved in the operation near to 420 meters deep inside the mine.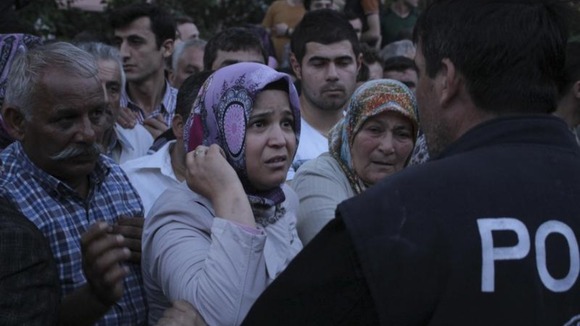 "We are faced with carbon dioxide and carbon monoxide poisoning," he said.
Read more: Death toll in Turkey mine explosion 'rises to 157'