A Foreign Office minister will visit Nigeria today for talks on how Britain can help find scores of girls abducted from their school a month ago.
Mark Simmonds will hold high-level meetings amid suggestions that UK drones and other surveillance assets could be used in the hunt.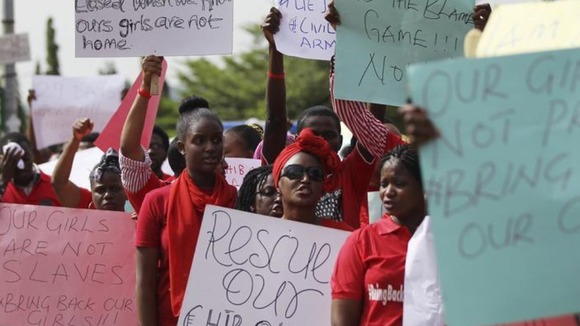 Mr Simmonds, minister for Africa, said: "This is an horrific and heartbreaking situation and the UK wants to do all it can to offer support to the Nigerian efforts to secure the release of the kidnapped girls.
More: Nigeria to 'negotiate' with Boko Haram over missing girls
"We condemn the actions of Boko Haram and all that they stand for. The callous and shocking video of some of the missing school girls will only make it harder for their families to deal with this agonising ordeal.
"This shows exactly why the UK and others have sent teams to help the Nigerians in their efforts to find them and bring them home."