Turkey's energy minister has warned that "hopes are dimming" for the rescue of hundreds of miners reportedly trapped in a coal mine in Soma, Turkey.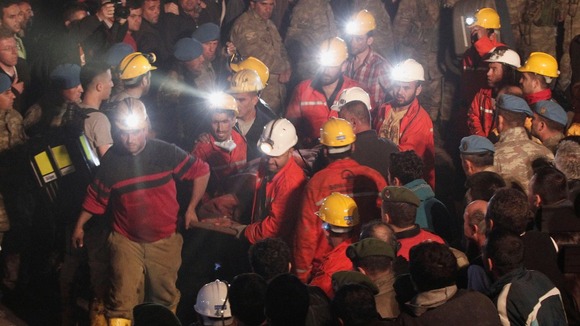 About 80 miners and rescuers were pulled out wounded, four of them critically, but Taner Yildiz said he was worried the current death toll of over 200 "will rise" amid reports that 787 miners were initially trapped after the explosion.
Yildiz told reporters: "I have to say that our hopes are dimming in terms of the rescue efforts."