Comedian Jason Manford, who helped to Stephen Sutton with his fundraising for a cancer charity, said the teenager was "the most inspiring person I've ever met".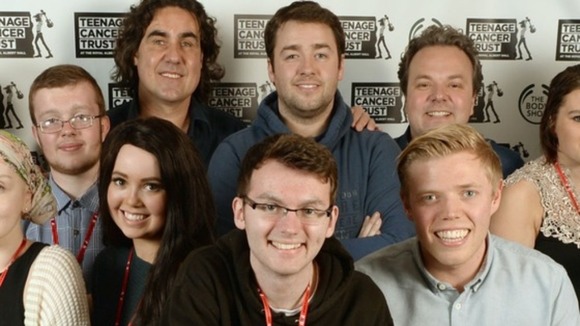 Read: Cancer patient and fundraiser Stephen Sutton dies
He said: "Stephen Sutton was the most inspiring person I've ever met and touched more lives than he will ever know.
"He was an incredibly positive young man and a credit to his family, to Burntwood and to humanity itself. The reason we took to him so passionately was because he was better than us, he did something that none of us could even imagine doing.
"In his darkest hour he selflessly dedicated his final moments to raising millions of pounds for teenagers with cancer.
"Some of Stephen's words will stay with me and others forever and they are words to live by - 'life isn't measured in time, it's measured in achievements'.
"If that's true, Stephen, then you had a fulfilling life full of special moments and you will live long in the memory of thousands, if not millions, of people."