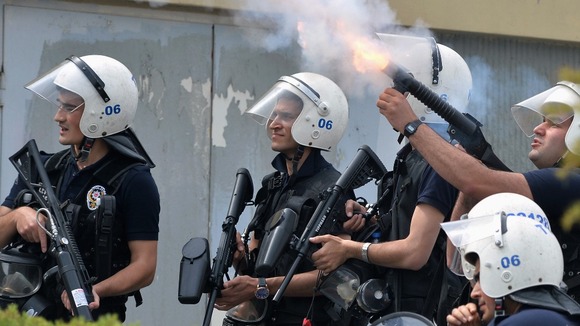 Turkish police used tear gas and water cannon to clear protesters from the streets of Istanbul who had gathered to demonstrate over the Soma mine disaster.
"Government resign," the protesters chanted as they marched along the city's Istiklal Avenue before the police intervened, sending them scattering into side streets, Reuters reports.
Police also clashed with protesters in the capital Ankara.