The number of people killed in a Turkish coal mine has risen to 232, according to AP, nearly 24 hours after an explosion caused a fire and cut off a lift to the surface.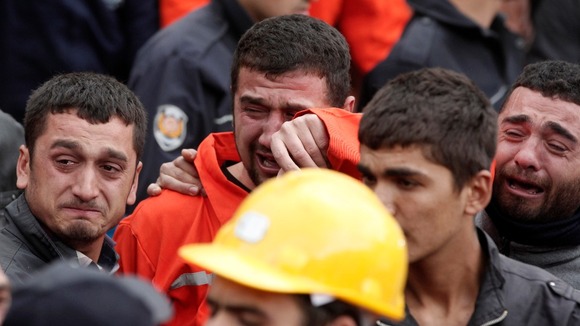 Eighty wounded miners were rescued from the mine but rescuers have been hampered by continuing fires which have poured smoke into the mine.
Turkey's Prime Minister Recep Tayyip Erdogan has said the incident is likely to be the country's worst mining disaster, and has declared three days of mourning for the victims.
Read: Turkish govt 'refused mine inspections three weeks ago'