Jay Z, Solange and Beyonce 'move forward' after 'fight'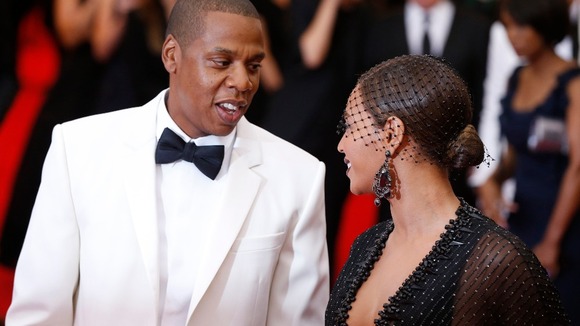 After a video emerged appearing to show singer Solange physically attacking brother-in-law Jay Z in front of her sister Beyonce, the trio have issued a statement to say "our family has worked through it".
A statement given exclusively to the Associated Press news agency said: "Jay and Solange each assume their share of responsibility for what has occurred.
"They both acknowledge their role in this private matter that has played out in the public. They both have apologized to each other and we have moved forward as a united family."
"The reports of Solange being intoxicated or displaying erratic behavior throughout that evening are simply false," it added.
"At the end of the day families have problems and we're no different. We love each other and above all we are family. We've put this behind us and hope everyone else will do the same."