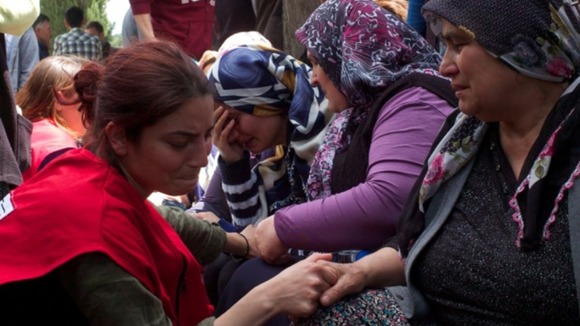 Loudspeakers called out the names of those killed in the Soma mining disaster, as a mass grave was dug and funerals began.
Watch: First funerals held for victims of Turkey mining disaster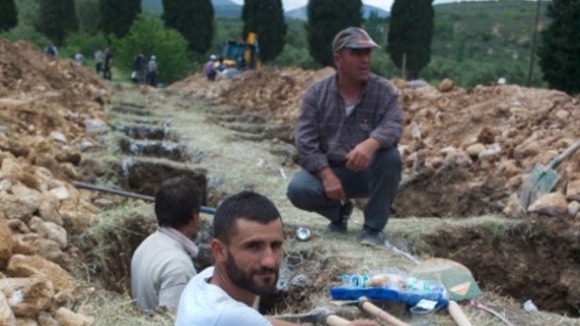 Rescuers are still trying to reach parts of the coal mine in Soma, which has now been blocked off to the public.
More: Families continue to wait outside Soma mine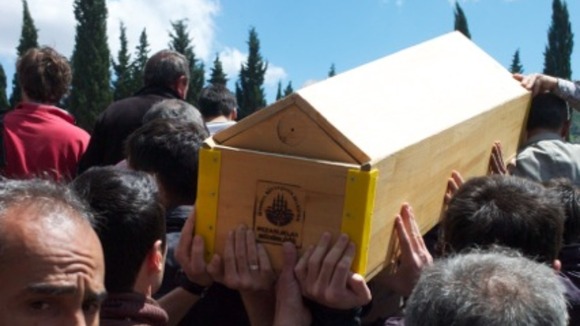 A blazing fire knocked out power and shut down ventilationi shafts, hampering the rescue efforts. As hope fades for remaining survivors, anger has started to grow.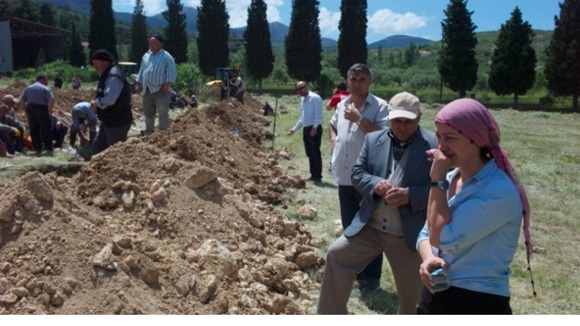 For a second day running, protesters have streamed on to the streets of Turkey, angry at what they say is the government's cozy relationship with mining companies with poor safety standards.