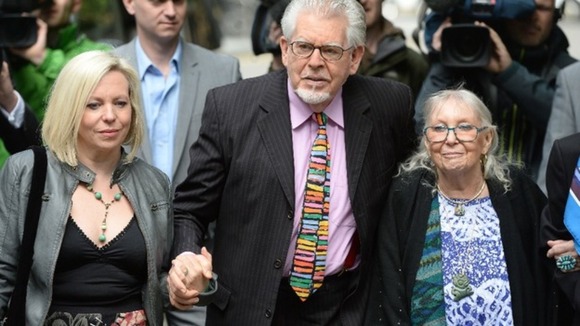 Rolf Harris groped a teenage girl after crouching on all fours barking like a dog at an It's a Celebrity Knockout event, a court heard.
The woman, who was 13 or 14 at the time, told the court she was working there as a waitress, and went outside when she and her colleagues heard animal noises.
She said she saw Harris '"on all fours barking at a terrier-type dog" while he "played up" to the laughing crowd around him.
The woman, now 52, claims Harris later put his arm around her and moved his hand up and down her back, before squeezing her bottom.
Lawyers for Harris deny it was him but the woman said: "It was Rolf Harris, without a doubt and I can't bear seeing any image of him."
Read: 'Dirty old man' Rolf Harris 'assaulted child', court told