Early returns showed Modi's Hindu nationalist Bharatiya Janata Party (BJP) leading the election in India with 104 seats, up a third from the last general election. The ruling Congress party was ahead in 50, a fall of nearly half, according to NDTV news.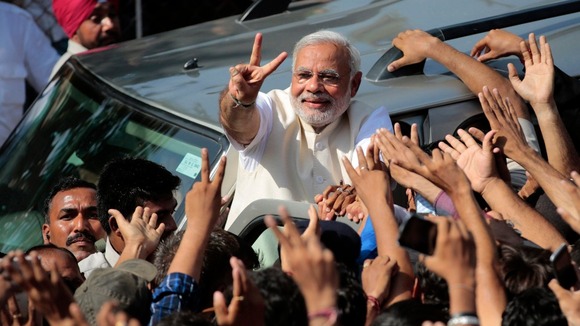 Returns from 989 counting centres were expected to flow in thick and fast, with a clear picture expected by around lunchtime.
If the results of the world's largest exercise in democracy are in line with exit polls, the BJP and its allies will win an absolute majority of more than 272 seats in the lower house of parliament, where 543 seats are at stake.