One of Nigel Farage's media advisers tried to pull the Ukip leader off air mid-interview this morning after he was put on the spot over a number of controversial remarks.
LBC interviewer James O'Brien challenged Mr Farage to explain several comments, including why he had said he would be worried if a group of Romanians moved in next door to him.
He also grilled the eurosceptic MEP on homophobic remarks published online by a Ukip council candidate.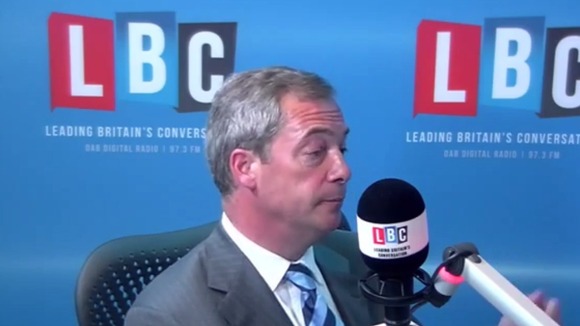 In an increasingly ill-tempered exchange, Mr O'Brien then asked Mr Farge to explain why he said he was "slightly uncomfortable" hearing foreign languages on public transport, particularly given that Mr Farage's own wife is German.
Ukip's head of communications, Patrick O'Flynn, eventually stepped in shortly before the end of the interview, saying the presenter had "massively overrun" the time allotted.