Opposition candidate Narendra Modi is on course to be the next Prime Minister of India, with early results suggesting his Hindu nationalist Bharatiya Janata Party (BJP) is heading for a big victory.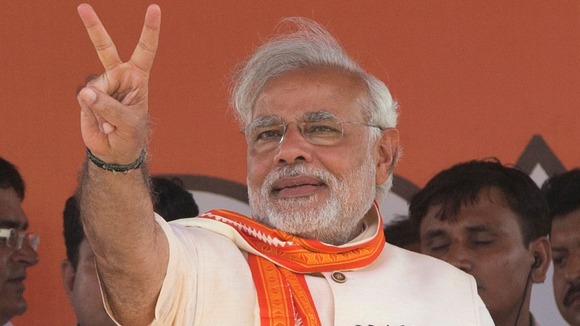 Early indications are that BJP are ahead in 325 parliamentary seats, while they only need to win 272 to become the ruling party.
The rival United Progressive Alliance was only leading in 67 seats, suggesting it may register its worst ever election performance.