Authorities have been forced to declare a state of emergency in San Diego after wild fires ripped through the surrounding countryside.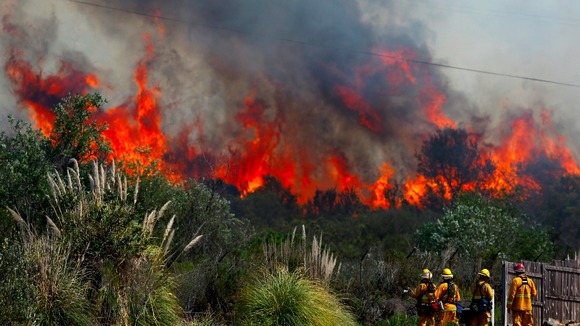 A wall of flames dozens of feet high has advanced towards an upscale hillside community near San Diego, threatening to destroy up-market homes, along with eight other wild fires threatening the Californian city.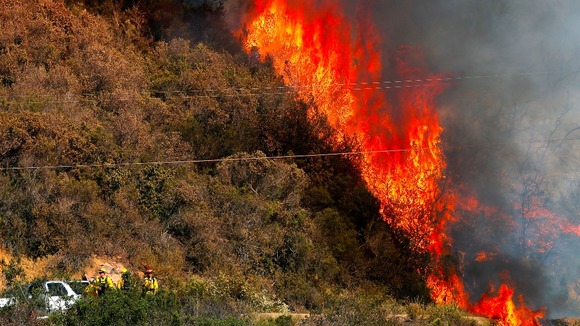 The nine blazes raging round San Diego have destroyed more than 10,000 acres, and evacuation notices have been sent to areas that are home to 125,000 residents since the first blaze broke out on Tuesday, county officials said.