The vote counting of India's election has begun bring the possibility of the most profound economic change in a generation if opposition leader Narendra Modi wins a clear mandate for his agenda to revive growth and create jobs.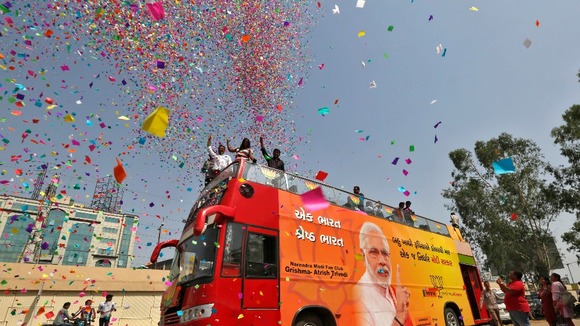 At 8am (2.30am GMT) the Election Commission began tallying the 537 million votes cast over five weeks from the shores of the Indian Ocean in the south to the Himalayan foothills in the north.
Initial figures from postal voting showed Modi's Hindu nationalist Bharatiya Janata Party (BJP) leading the count in 16 parliamentary seats, and the ruling Congress party was leading in six.