Politicians and pundits including Nick Clegg, John Prescott, and Gary Linekar have congratulated Arsenal after the club won the FA Cup title against Hull City.
Was that the best cup final ever? Amazing to be here with my fanatical Arsenal supporting sons. http://t.co/b4YZ5xuTo3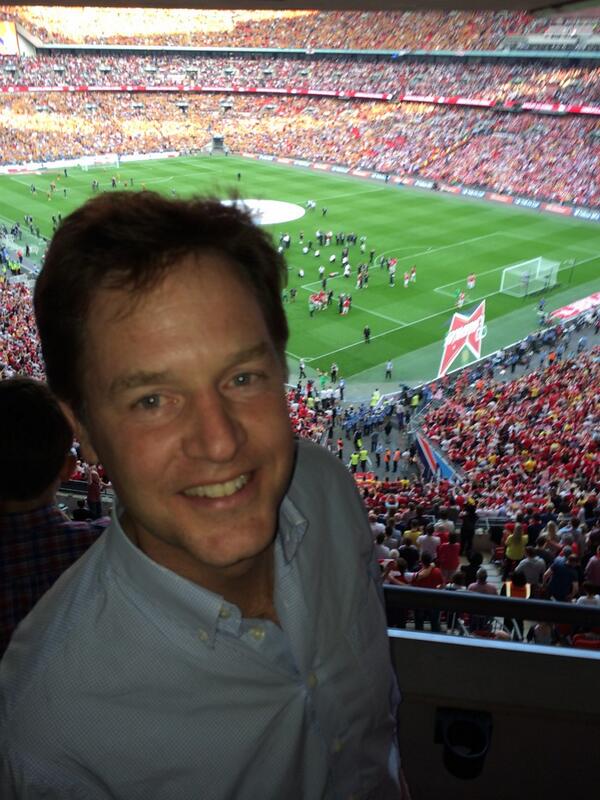 Congratulations to Arsenal but Hull City did the fans proud. We'll just have to console ourselves with the Europa League ;) #FACupFinal #UTT
Congratulations to Arsenal, FA Cup winners. And well played Hull for a playing a big part in a terrific final.
Read: Arsenal win FA Cup by beating Hull 3-2 after extra time