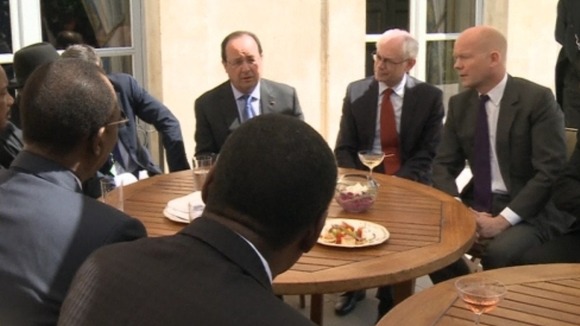 Boko Haram presents a wider threat to western and central Africa and has proven links to Al Qaeda, French president Francois Hollande has said.
A comprehensive plan to exchange information, coordinate action and protect borders needed to be put in place immediately, Mr Hollande said at a Paris conference today.
British Foreign Secretary William Hague was among senior European figures at the meeting with African leaders to discuss plans to defeat Islamist militants Boko Haram today.