New Indian Prime Minister Narendra Modi has been mobbed by crowds on a Delhi parade celebrating his landslide election victory.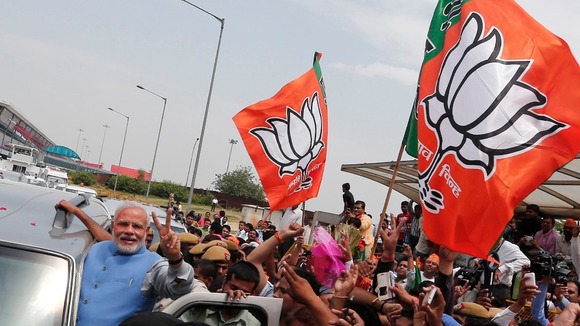 A brass band struck up early in the morning at the capital's airport as thousands of supporters awaited Modi's arrival from the western state of Gujarat, where the night before he had addressed a sea of jubilant voters chanting his name.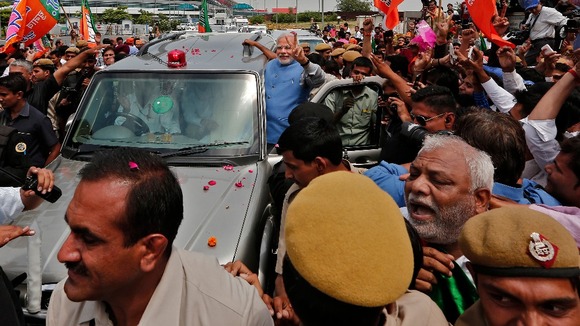 Modi's landslide win for his Hindu nationalist Bharatiya Janata Party (BJP) closes off a chapter of fragile coalition governments, giving the former tea-seller ample room to advance reforms started 23 years ago by current Prime Minister Manmohan Singh but which have stalled in recent years.