Actress Salma Hayek was among several stars to hold up placards in solidarity with the Bring Back Our Girls campaigns.
The viral hashtag is in support of the Nigerian schoolgirls who were kidnapped by Islamic insurgents Boko Haram almost a month ago.
Read: #BringBackOurGirls creator: Government refused to act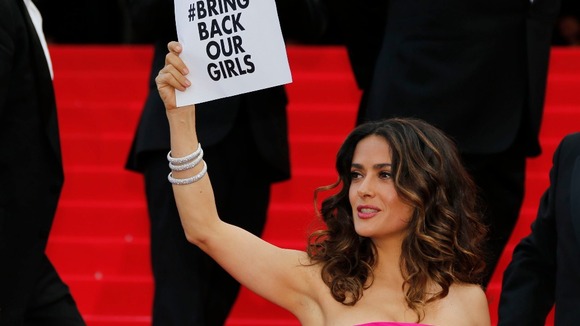 French actress Julie Gayet also held up a sign during a photocall on the red carpet arriving for the Tribute to animated films at the Cannes Film Festival.