World leaders hosted by French President Francois Hollande in Paris will target the weapons and cash being used by Islamist militant group Boko Haram, which has kidnapped over 200 Nigerian schoolgirls.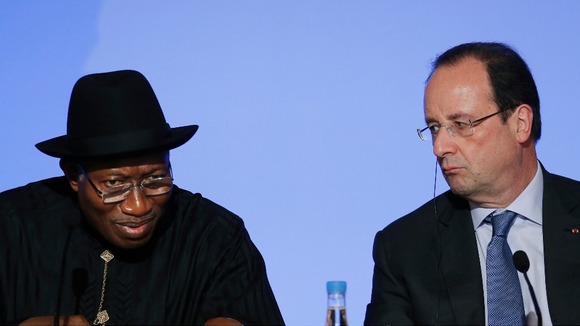 The French president said Boko Haram has ample funds, highly sophisticated weaponry and advanced training with some of the world's most experienced terrorists.
Intelligence officials from the US, Europe and Africa shared information while heads of state and top diplomats agreed to improve policing of frontiers, share intelligence and trace the weapons and cash that are the group's lifeblood.