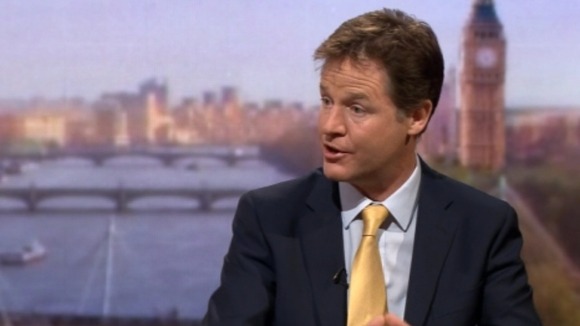 Further devolution of powers to Scotland is "now inevitable" if voters choose to stay in the union, Deputy Prime Minister Nick Clegg has said.
Speaking on BBC One's The Andrew Marr Show, Mr Clegg said there is "an emerging and hardening consensus among the mainstream parties" in favour of greater powers for Holyrood.
He added that he wanted the Liberal Democrats "to act as the guarantor in any future government of further devolution to Scotland".