Ed Miliband has said he does not believe Nigel Farage is racist - but described remarks he made as "deeply offensive".
The Labour leader's comments come as Farage defended controversial remarks that he would be concerned if a group of Romanians were to move in next door to him.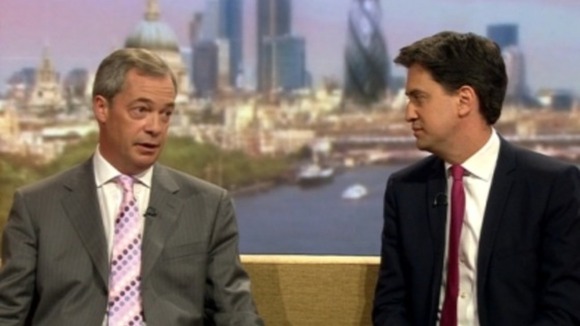 When asked whether UKIP leader Farage was racist, Mr Miliband told Sky's Dermot Murnaghan: "Personally, I don't think so.
"I think his remarks he made were deeply offensive ... I think they were a racial slur but I don't think of Nigel Farage as a racist himself."