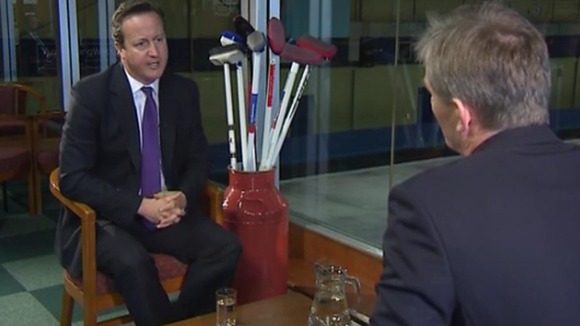 David Cameron told ITV News this week the Conservative Party would guarantee Scotland further devolved powers in the event of a 'no' vote in September's independence referendum.
Speaking to ITV Borders Political Editor Peter MacMahon, the Prime Minister said the recommendations of an upcoming independent commission would give "substantial" powers beyond those currently enjoyed by the Scottish parliament.
"All of the parties backing the United Kingdom - Labour, Liberal Democrats, Conservatives - are saying in our own ways that if there is a 'no' vote [...] that opens the door for further devolution."