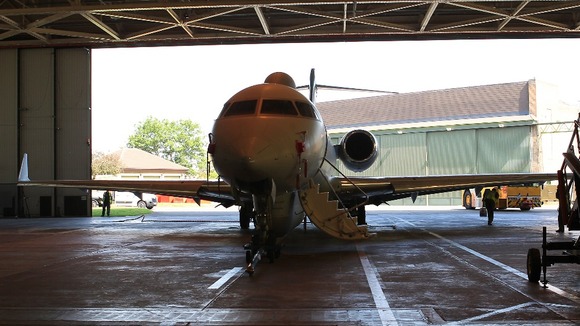 An RAF reconnaissance plane has joined the hunt for the kidnapped Nigerian schoolgirls after leaving Britain today.
The 5 (Army Cooperation) Squadron aircraft has a suite of intelligence-gathering and surveillance equipment that the Ministry of Defence says will join US efforts to find the girls from a base in Accra, Ghana.
Group Captain Rich Barrow, RAF Waddington Station Commander, said: "The Sentinel with its wide area search capability and long endurance is perfect for this task.
"UK personnel will help to analyse the information gathered to improve the intelligence picture for the Nigerian authorities."