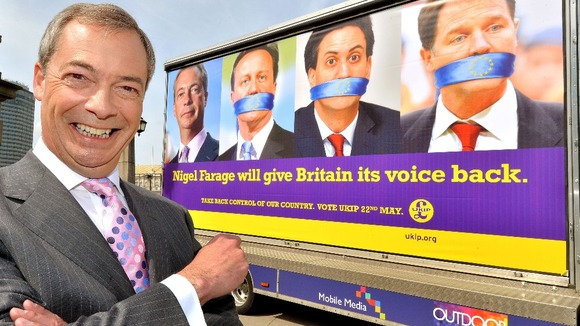 A leading bookmakers has made Ukip favourites to win more votes than any other party at this week's European elections.
William Hill has cut the party's odds from 8/15 down to 2/5 - appearing to indicate that a series of recent controversies has done little to tarnish the party's appeal with voters.
Graham Sharpe, a spokesman for the company, said 40% of all bets struck and 70% of stake money have been for UKIP in the run-up to Thursday's vote.