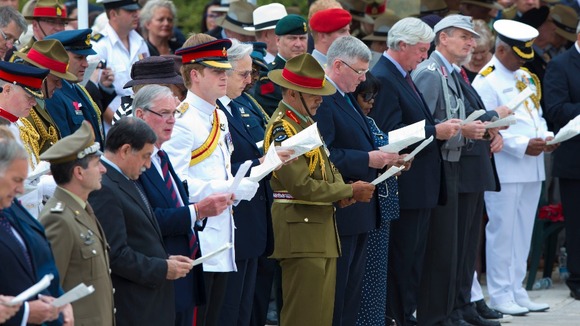 A 90-year-old veteran has spoken of how he faced the horrors of Monte Cassino aged just 18.
Ivor Gaskill, who served with the Royal Hampshire Regiment as a private, said: "I remember trying to get up the hill - we were up to our waists in mud and water, soaking wet, hungry and full of lice.
"We were being shelled and shot at constantly but it was just a case of keep going. What else was there to do? You couldn't run away.
The veteran who returns each year to the site where so many of his friends died - welcomed Prince Harry's visit, saying: "I thought we were forgotten.
"It's great to see him here. It's marvellous of him to do it."