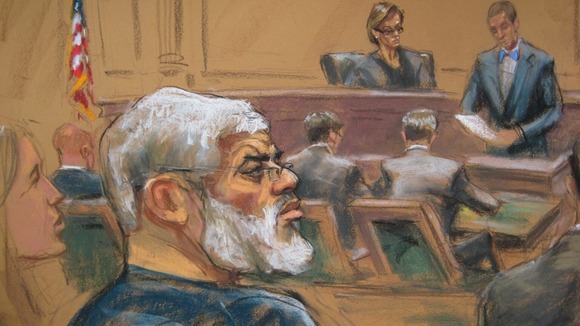 Abu Hamza was convicted of 11 terror and kidnapping charges, including a charge that he helped kidnappers in Yemen in a 1998 attack that killed four people.
During the trial, he was accused of turning London's Finsbury Park mosque into an operations centre for the global export of violence and terror.
The Egyptian-born cleric was also found guilty of arranging for fighters to attend an Afghanistan al Qaida training camp.
Prosecutors said the defendant also financed and sent two men to Bly in Oregon to set up a compound to train others in terrorism.