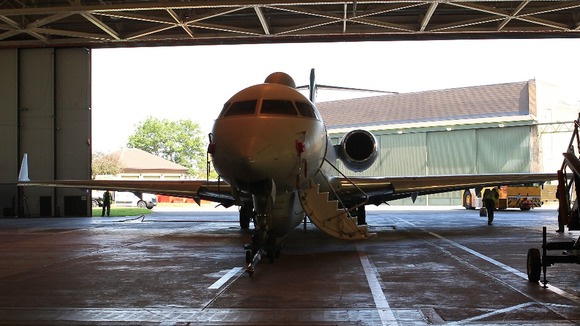 A surveillance jet sent by Britain to help search for more than 200 kidnapped schoolgirls missing in Nigeria has broken down en route.
The state-of-the-art Sentinel reconnaissance aircraft was forced to stop in Senegal with an unspecified technical problem, the Ministry of Defence said.
A spokesman said they hoped to have it repaired and on its way to join the international rescue effort "sooner rather than later".