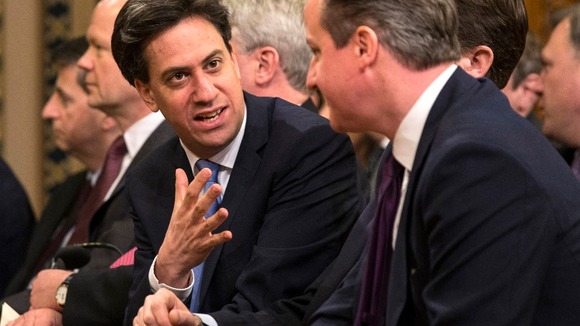 The Prime Minister and the Leader of the Oppostion are both considered the most trustworthy political party leaders, ahead of the European Elections on Thursday.
In a joint ComRes and ITV News poll, David Cameron and Ed Miliband shared top spot with 17% of those polled finding the pair most trustworthy of the party leaders.
ComRes interviewed 2,061 British adults online between 16th and 18th May 2014. Data were weighted to be demographically representative of all GB adults aged 18+.