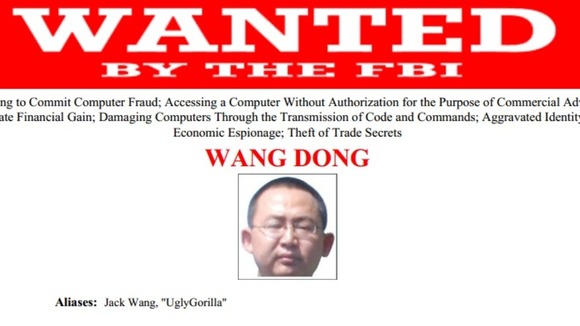 The United States has named the five Chinese military personnel accused of cyber-spying on American companies.
Wang Dong, Sun Kailiang, Wen Xinyu, Huang Zhenyu, and Gu Chunhui were officers in Unit 61398 of the Third Department of the Chinese People's Liberation Army (PLA), according to the US Depertment of Defence.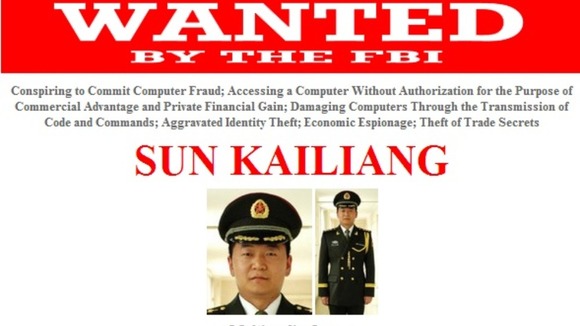 They are being charged on a series of indictments relating to hacking or attempted hacking of entites such as US Steel and Westinghouse Electric Company.
"For too long, the Chinese government has blatantly sought to use cyber espionage to obtain economic advantage for its state-owned industries," FBI Director James B. Comey said in a statement.