An online petition calling for the US Coast Guard to resume the search for four British yachtsmen has reached over 23,000 signatures.
Nicola Evans, from Belvedere in London, said she started the campaign because she had sailed on the Cheeki Rafiki with one of the missing men, Andrew Bridge.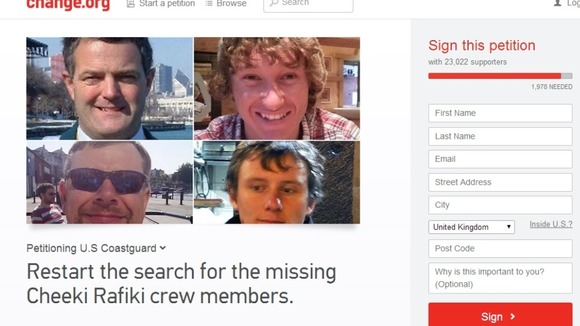 Ms Evans said, "I came really close with Andy, I suffered horrendous sea sickness and he looked after me, he has a heart of gold, he's an amazing guy and deserves every chance to be found."
Among those who have signed the petition so far is Claire Goslin, the daughter of missing Paul Goslin.
"One of the sailors is my dad and we cannot give up! He is my world and we need to start this search again!!!" she wrote.