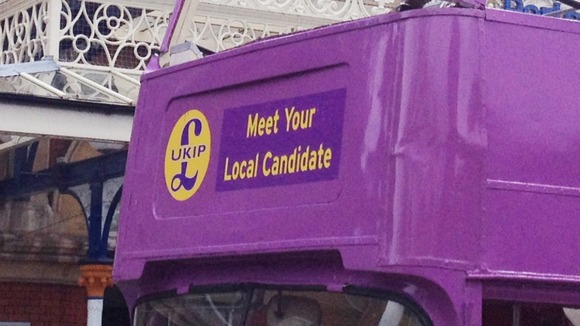 Ukip is still leading the race for votes in the European elections, but their advantage is narrowing with just days to go until the polling stations open, as ComRes and ITV News poll has found.
With just a few days to go ahead of the elections to the European Parliament, Ukip appears on course to top the poll, with 33% of Britons who say that they are certain to vote in Thursday's election say that they would vote for Nigel Farage's party.
The survey of 2,061 British adults also found that 27% of those who said they will vote would vote for Labour and 20% who would vote Conservative.
However, their headway is diminishing. The party is down from 11 points in the last ComRes poll for ITV News at the end of April, to only six points now. Ukip's vote share has fallen five points from 38% to 33%.
Labour's vote share remains steady, the Conservatives have increased two points, while the Liberal Democrats fall one point to 7%.