Two car bombs inside a busy bus terminal and market in the Nigerian city of Jos have killed at least 118 people, authorities said.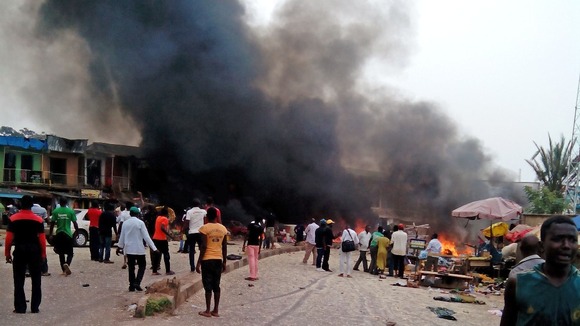 The blasts were timed 30 minutes apart to inflict maximum devastation, and many rescue workers assisting in the first explosion where killed in the second.
No one immediately claimed responsibility for the attack but they bear the hallmarks of Boko Haram, the Islamic extremist group.