Cholera has broken out in the Juba, the capital of South Sudan where months of civil war has left thousands homeless and disrupted food supplies and health services, according to the World Health Organization.
The confirmed cases come as donors prepare to meet in Oslo to discuss the dire food security situation in the world's newest country.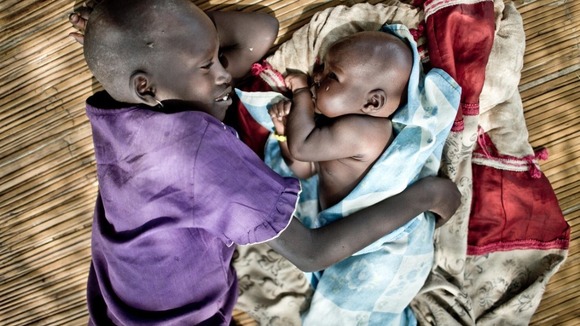 More: UK pledges £60 million in aid to South Sudan
Cholera is spread through contaminated water and unclean food, so the hundreds of thousands of people internally displaced due to the political crisis are at risk in overcrowded settlement areas. Oxfam's South Sudan director Cecilia Milan said:
"The confirmation of 138 cholera cases in Juba is a stark reminder of the multitude of risks the citizens of this country have been forced to endure since conflict broke out in December 2013.
"There is no question - the international community must act now to prevent a rapidly escalating food crisis - and now potentially a public health emergency - In South Sudan."