Labour leader Ed Miliband is the latest politician to be caught out on the cost of everyday items after he struggled to name the average cost of a weekly shop for a family, during an interview with Good Morning Britain.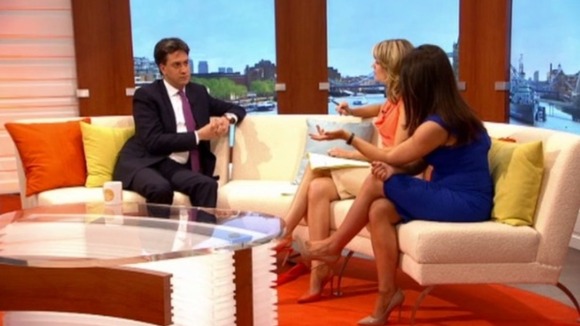 Watch: Miliband struggles to name cost of family's weekly shop
David Cameron was tripped up last year when he claimed the price of budget supermarket bread was "well north of a pound", when at the time it was 47p.
He later claimed he did not know the price because he had a breadmaker at home.
London Mayor Boris Johnson told BBC presenter Jeremy Paxman that a pint of milk cost "about 80p or something like that".
Shortly after being elected Liberal Democrat leader, Nick Clegg was challenged by a caller on an ITV News local show about how much state pensioners received. The Deputy Prime Minister said "about 30 quid" when the figure at the time was £90.70 a week for a single person.
Read: From the price of bread to Russia - Questions politicians couldn't answer