Over 110,000 people have signed a petition to persuade the US Coastguard to restart their search for the four British yachtsmen who went missing after their boat capsized on a mid-Atlantic voyage home.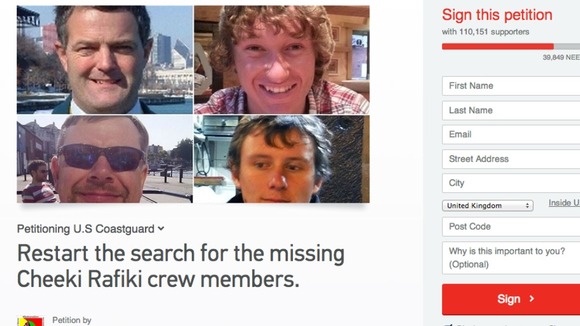 Nicola Evans, from Belvedere in London, started the campaign because she had sailed on the Cheeki Rafiki with one of the missing men, Andrew Bridge.
The crew of the Cheeki Rafiki 40ft performance racer/cruiser yacht ran into difficulties on Thursday while returning from Antigua Sailing Week.