Thailand's army has declared martial law, intensifying the country's political crisis, but said the state of emergency was not a coup.
Read: Martial law 'not a coup - to restore peace and order'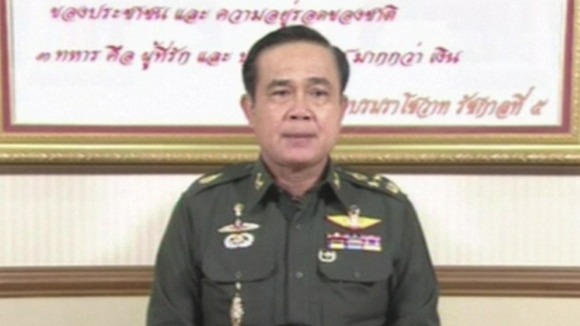 In the shocking overnight announcement, the army declared they will be in charge of public security nationwide, after six months of anti-government protests.
Army chief General Prayuth Chan-ocha said the military was taking charge because of violent protests that had claimed lives and caused damage.
Nearly 30 people have been killed since protests started last November. Prayuth said:
"We are concerned this violence could harm the country's security in general. Then, in order to restore law and order to the country, we have declared martial law.
"I'm asking all those activist groups to stop all activities and cooperate with us in seeking a way out of this crisis."