A woman who started an online petition calling for the US Coast Guard to restart their search for four missing British yachtsmen said she was "so grateful" after the authorities resumed their mission.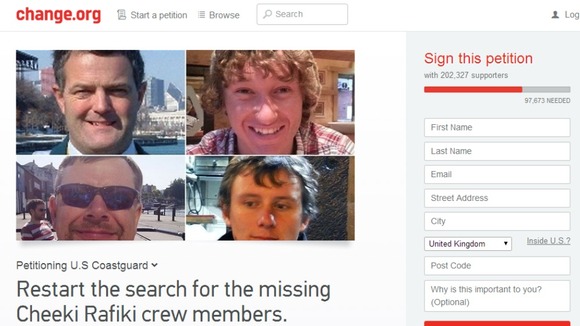 Nicola Evans, who is a friend of missing yachtsman Andrew Bridge, said: "We have just heard that the US Coast Guard will be resuming the search for the Cheeki Rafiki crew. This is amazing. I'm overwhelmed.
"When we started this campaign, we didn't know who would listen, just that our boys were lost at sea and we refused to let go of hope."
She added: "Thank you again, so much, for helping my amazing friend Andy and his crewmates by giving them a fighting chance. The impact you have made by signing this petition is unbelievable."
The petition has been signed over 200,000 times.
Watch: Sir Ben Ainslie welcomes US Coast Guard's decision to restart search