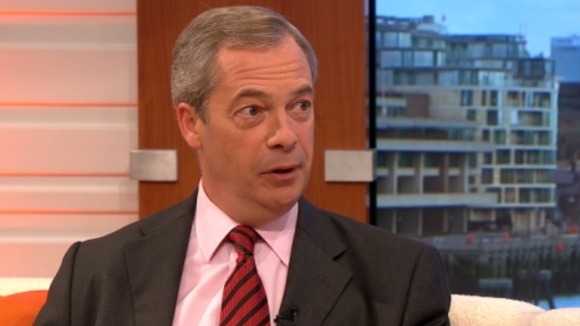 Nigel Farage has claimed that groups backed by trade unions are attempting to stop him speaking publicly after he failed to attend a disastrous 'carnival' in Croydon amid security fears.
The Ukip leader denied being frightened and "bottling" the chance to attend the event in Croydon, south London, yesterday but admitted it was "probably a good job" he had not attended in view of events at the scene.
Speaking on ITV's Good Morning Britain, he said:
"There are people out there who are determined to stop Ukip and this is because we have had a two-party system for 100 years in this country, or two-and-a-half-party system, and are posing a threat to the establishment and people are fighting back."