Two more prisoners have gone on the run from an open prison, Cheshire police have said. The pair are the latest in a string of inmates who have escaped from prisons in recent weeks.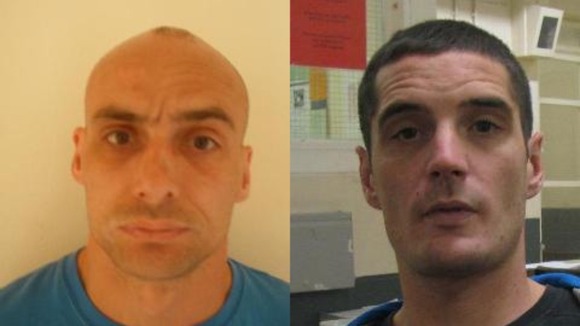 Anthony Peloe, 43, who was serving an indeterminate sentence for possessing firearms with intent to cause harm, and John Arnold, 30, a convicted robber, absconded from Thorn Cross open prison in Warrington, Cheshire, on Tuesday morning.
Public should not approach the prisoners, police said. "My advice to any member of the public who sees them is not to approach them, but to immediately ring police on 999," Superintendent Martin Cleworth of Warrington police said.
Two other prisoners, Damien Burns, 39, and Dean Jackson, 27, are missing from the category D Hatfield Prison, the police revealed on Tuesday.