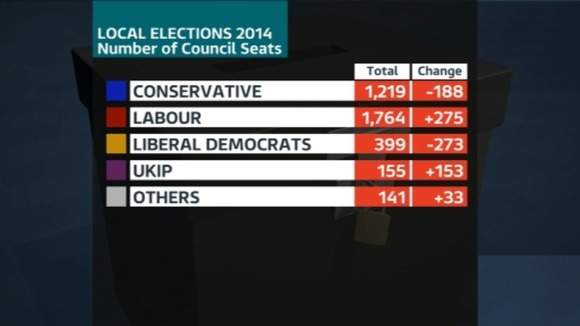 Ukip has so far gained 155 seats in the local elections, but in terms of councils Ukip still don't have control of any.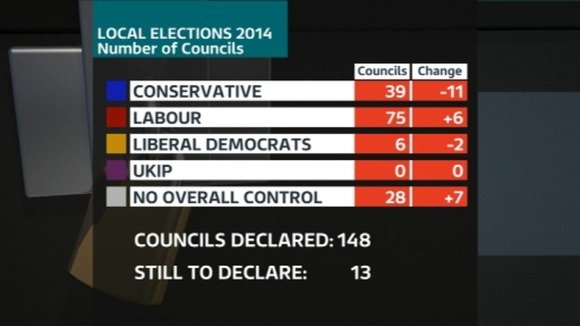 Labour has gained 275 seats, but not as many as they had hoped.
With parties sharing votes in many places, the number of councils where no one party has overall control has risen to 28.