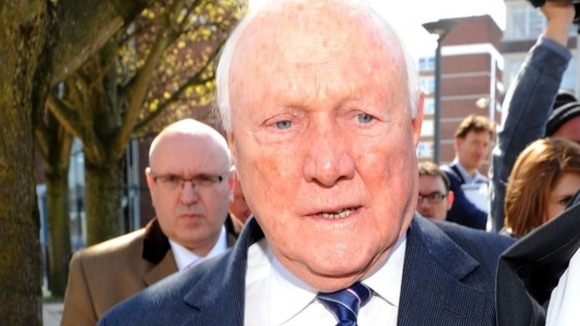 Disgraced broadcaster Stuart Hall was today ordered to serve an extra two years and six months in jail on top of a 30-month sentence for indecently assaulting girls as young as nine.
The 84-year-old, who had his previous sentence doubled, pleaded guilty to a sex attack on a 13-year-old girl and was convicted of a further assault against her when she was underage.
He was cleared of 19 other charges at Preston Crown Court.