Thailand's ruling military summoned members of the politically influential Shinawatra familiy to a meeting, one day after seizing power in a bloodless coup.
Watch: Timeline of turbulent Thailand's latest coup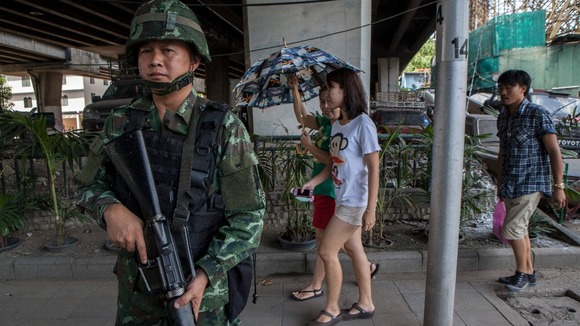 For seven months, protesters have been calling for the removal of the Shinawatra family. Former prime minister Yingluck Shinawatra, who was sacked earlier in the month, has not been seen in public for several days.
The coup is the second in eight years. The last one, in 2006, ousted Ms Yingluck's brother, Thaksin Shinawatra, the billionaire tycoon and former Manchester City boss.