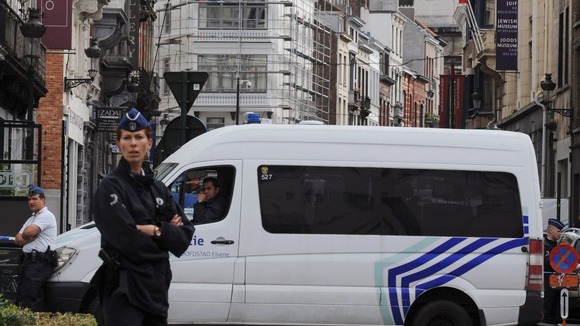 A policewoman and a police vehicle are seen at the site of a shooting in central Brussels where three people were killed near the city's Jewish Museum.
Police have closed off the area around the museum, near the centre of Brussels, and numerous ambulances were at the scene.
The Sablon area consists of cobblestoned streets with numerous antique shops and museums.