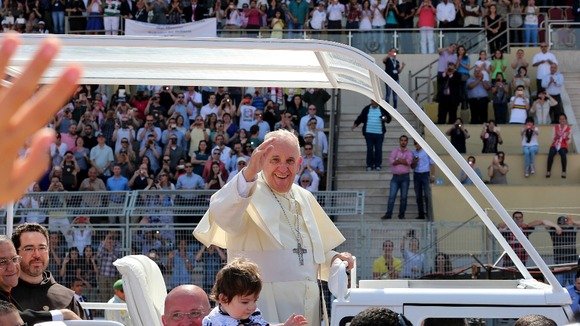 Pope Francis has called for urgent steps to end Syria's three-year-old civil war during his trip to the Middle East.
Making the comment to Jordan's King Abdullah, Francis praised the Western-backed kingdom for its efforts to "to seek lasting peace for the entire region".
More than 160,000 people have been killed in Syria's conflict and millions have fled to neighbouring countries, including Jordan.