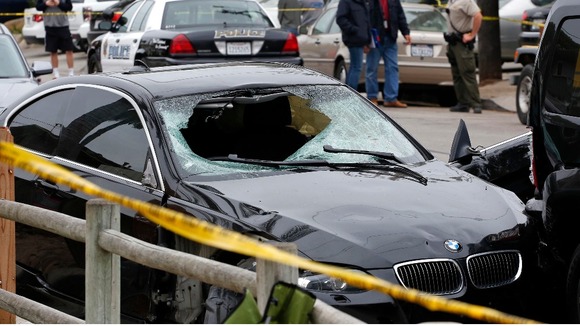 A YouTube video thought to be linked to the shootings in California sees a young man claiming he will get "retribution" for a lack of interest shown in him by women.
The footage shows a young man complaining that it is "unfair" that he is still a virgin before threatening a mass slaughter of college students and Isla Vista residents.
"It's obviously the work of a madman," the sheriff said of the shooting. "There's going to be a lot more information that will come out that will give a clearer picture of just how disturbed this individual was."
Read: Seven dead after gunman opens fire near University of California