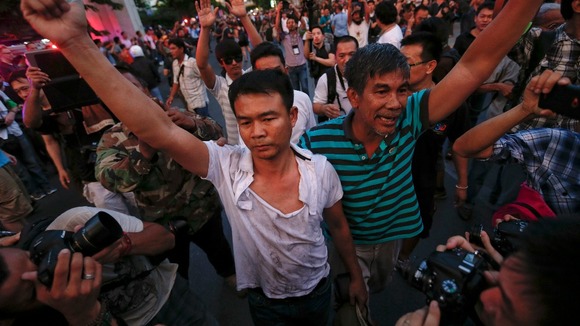 Protests continue in Bangkok a day after a military coup which saw the former Prime Minister Yingluck Shinawatra arrested.
Shinawatra is reportedly being held in a 'safe place' according to an aide, as opposition to the takeover grew among her supporters and pro-democracy activists.
She was one of up to 150 politicians and associates detained on Friday. It is thought she could be held for up to a week.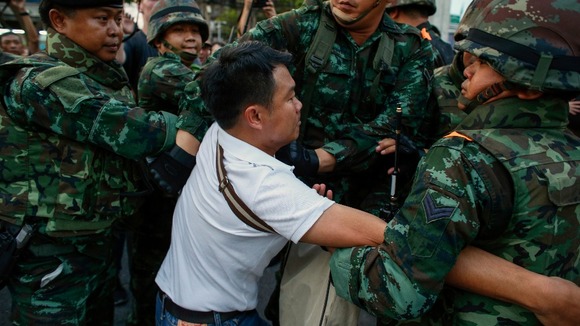 Many protesters were detained as clashes with the military continued.
Below, one woman writes messages on her body to get her message across. As well as 'No Military' on her back she wrote 'I am born free' on her arms.