An Italian journalist and his Russian translator have been killed in fighting between pro-Russia forces and Ukrainian government troops in eastern Ukraine, the Italian Foreign Ministry said today.
The bodies of Andrea Rocchelli, a freelance photographer who worked with the Cesura photographers' collective, and his colleague, Andrey Mironov, were taken to a hospital in the town of Slaviansk.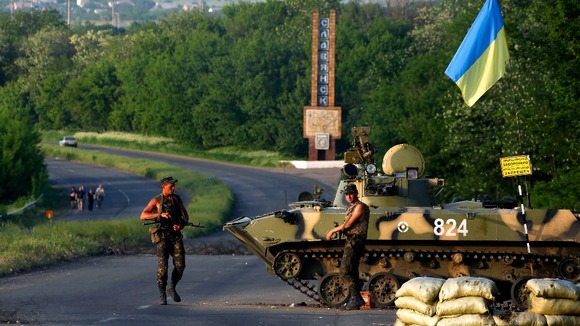 French freelance journalist William Roguelon, who had been travelling with the two men, said
the group came under fire on the outskirts of the eastern town on Saturday afternoon.
He said Rocchelli and Mironov were hit by mortar fire between rebels and Ukrainian troops while he had walked off looking for help.