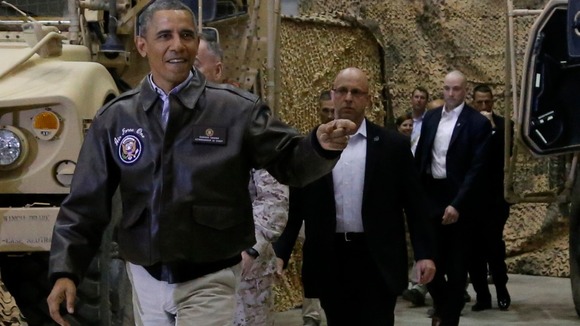 United States President Barack Obama has promised troops in Afghanistan that the war will come to a close by the end of 2014.
The Associated Press reported Mr Obama had said Afghan forces would be taking primary responsibility for the security of their country.
The President made the statement at an unannounced visit to Bagram Air Field ahead of the United States' Memorial Day holiday.