A spokesman for the Thai army has urged the US to understand the reasons behind its military takeover after Washington said it was suspending military aid to the country.
The US responded swiftly to the coup, which was launched on Thursday, and suspended around $3.5 million (£2.1 million) in military aid.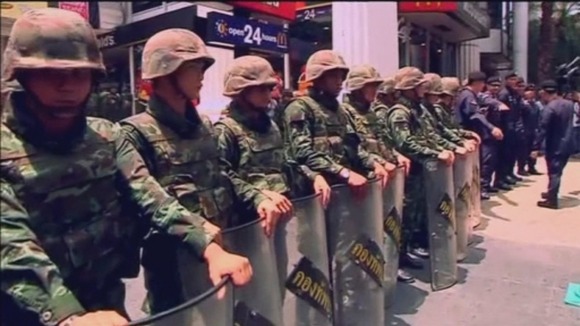 "We seek for a kind understanding of the situation in our country. One template cannot be applied to every situation," deputy army spokesman Werachon Sukhonpatipak said at a news in Bangkok.
The military has detained leaders of the ousted government including Prime Minister Yingluck Shinawatra and an unknown number of her ministers, party officials and supporters.