Ukrainian oligarch Petro Poroshenko, who is tipped to become the country's new leader, will go head-to-head with former prime minister Yulia Tymoshenko in the country's presidential elections today.
Poroshenko, the confectionery tycoon nicknamed the Chocolate King, is all but guaranteed a landslide victory when Ukrainians elect a new president. Poroshenko, 48, was a strong backer of the protests against Moscow-backed president Viktor Yanukovich last winter.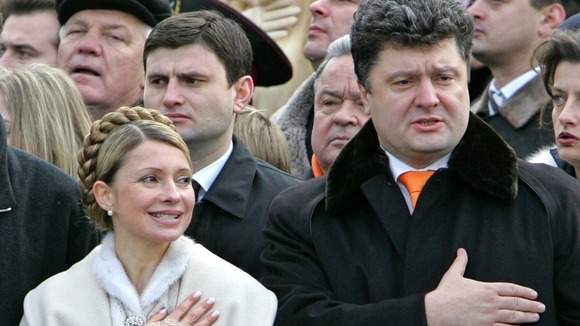 Poroshenko is now worth $1.3 billion (£772.4 million), according to Forbes magazine, through his candy and chocolate empire, while Tymoshenko made money as the "gas princess" through her involvement in the trade and transit of Russian natural gas.
Tymoshenko was jailed for corrupt gas deals with Russia under Yanukovich, but was released when he was toppled and her record was cleared of any blame.